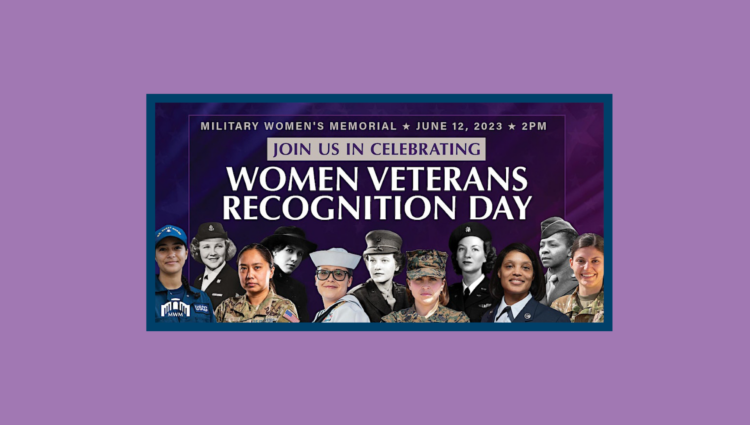 Women Veterans AppreSHEation Day
Pershing's Own Chamber Players
An afternoon of music, recognition, celebration, fun, food, and appreciation for the some 3 million women patriots who have served and are serving this nation so proudly and well. Ticket registration is recommended; however, walk-ins are welcome!
Mon / Jun 12 / 2 pm
This event requires Registration
This performance is free and open to the public, but registration or tickets are required.
Get Tickets
Location
Military Women's Memorial | Arlington, VA
Memorial Ave & Schley Dr, Arlington, VA
Watch Live Online
This concert will be broacast live on the internet.
Watch Live Online
Program
Fanfare for the Uncommon Woman No. 5 / Joan Tower
Interservice Trumpet Ensemble
SFC Adrienne Doctor, The U.S. Army Band "Pershing's Own"
SFC Alicia Eisenstadt, The U.S. Army Band "Pershing's Own"
SSG Chelsea Orr, The U.S. Army Band "Pershing's Own"
MSG Brooke Stevens, The U.S. Army Old Guard Fife and Drum Corps
GySgt Amy McCabe, The U.S. Marine Band
Bohemian Café / Stacy Garrop
The U.S. Army Woodwind Quintet
SFC Carol Inglis, flute
MSG Meredeth Rouse, oboe
SFC Aaron Scott, clarinet
MSG Aaron Cockson, horn
SSG Tom Reynolds, bassoon
SFC Eric Seay, string bass
At the Purchaser's Option / Rhiannon Giddens
The U.S. Army String Quartet
MSG Annette Barger
SSG Charles Gleason
SSG Becca Barnett
SSG James Hettinga
I Will Always Remember You / Words by Ginni Stern & Rod McBrien, Music by Rod McBrien, arr. SSG Audrey Yu
The U.S. Army String Quartet
SSG Imani Grosvenor, soprano
Homeland / Allison Loggins-Hull
SFC Sonia Dell'Omo, flute
America the Beautiful / Samuel A. Ward, arr. MSG Brooke Stevens
Interservice Trumpet Ensemble