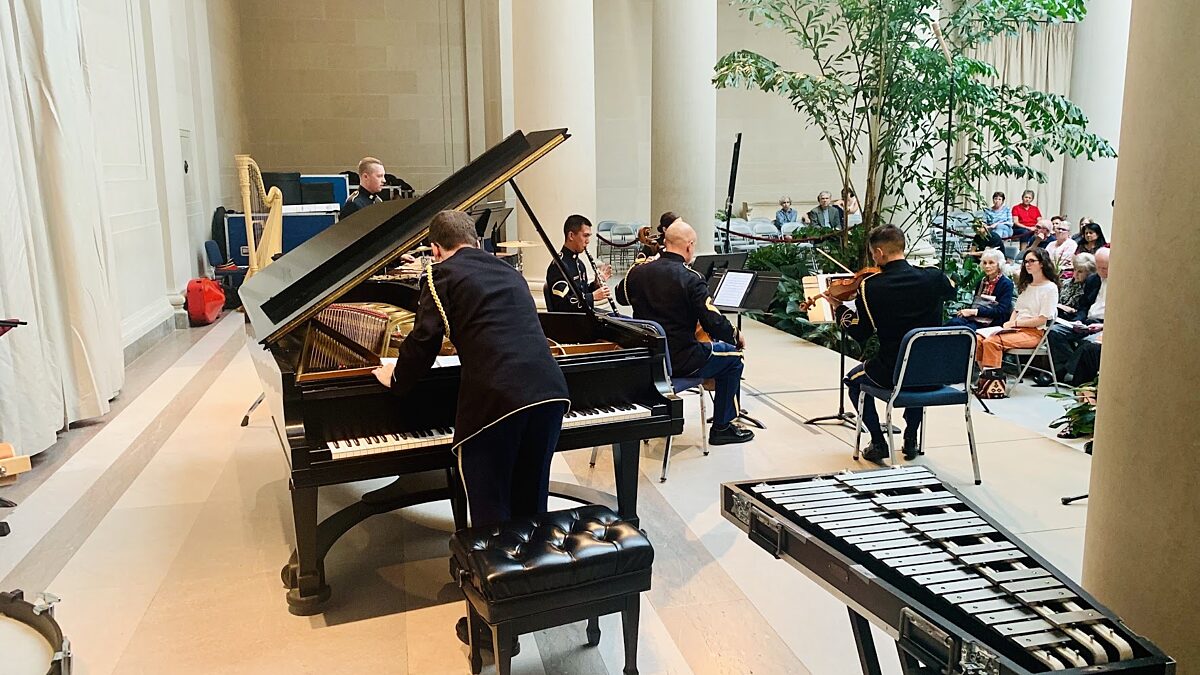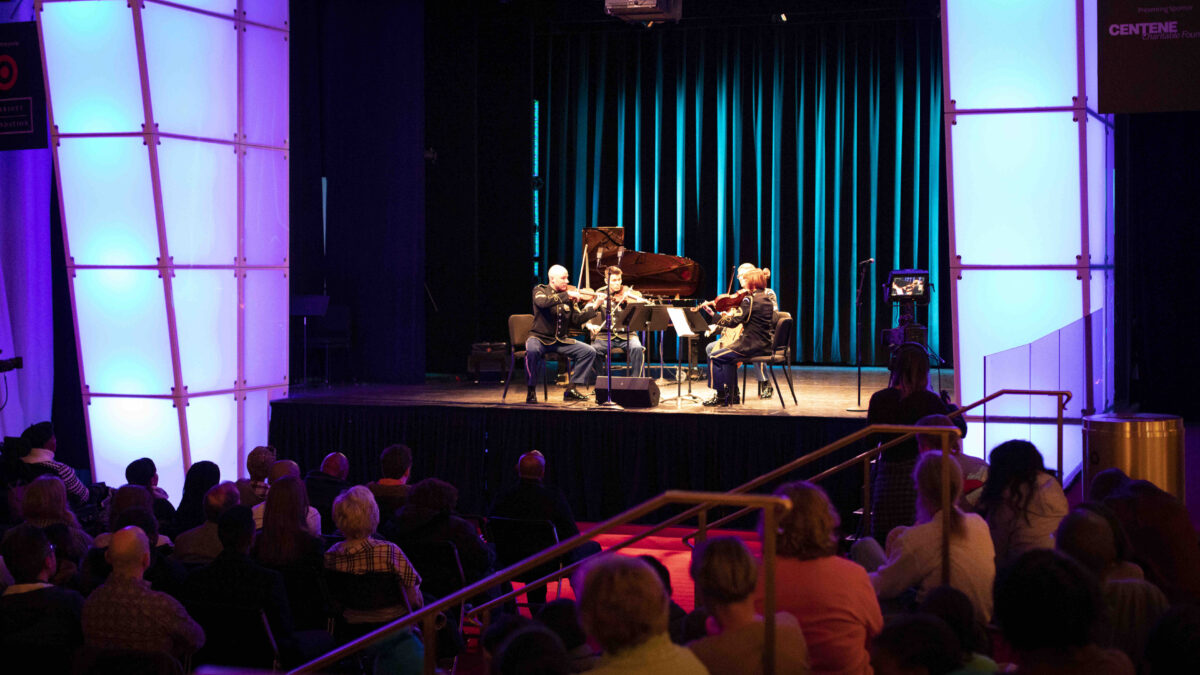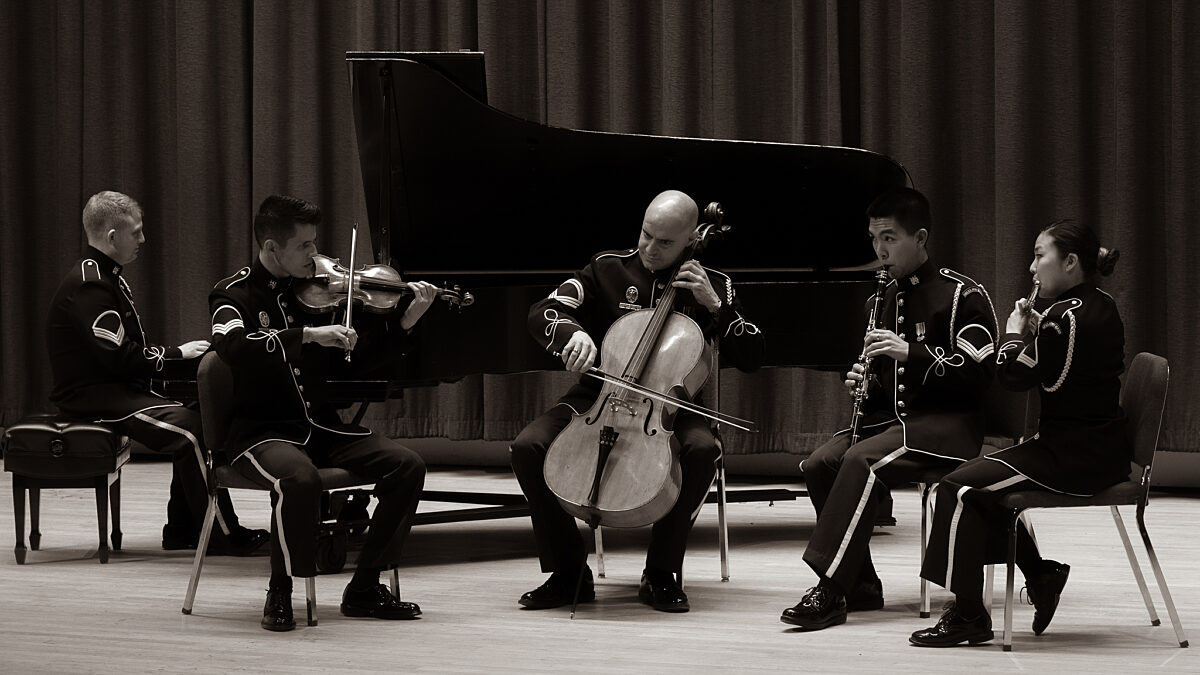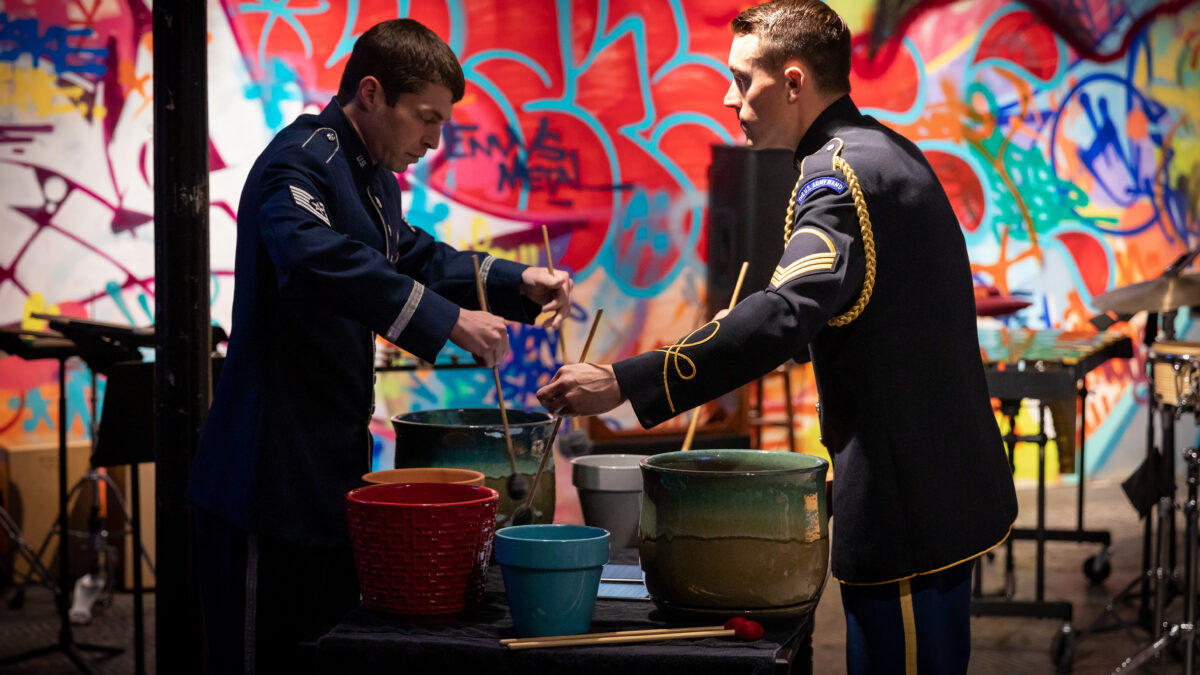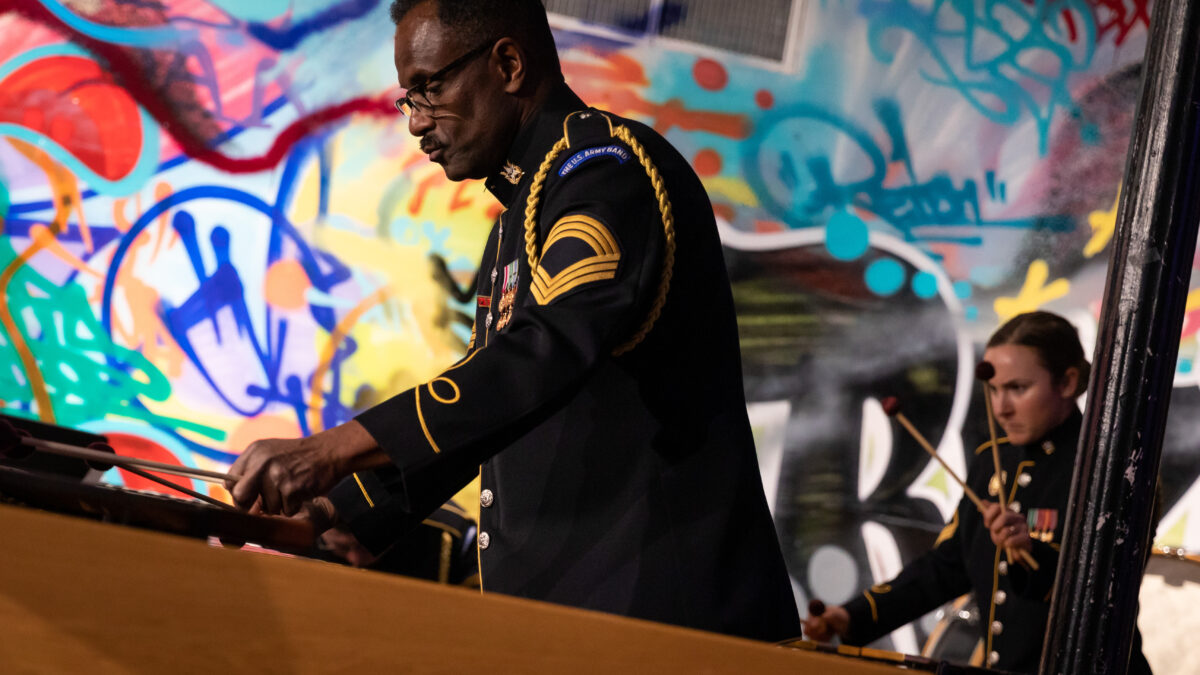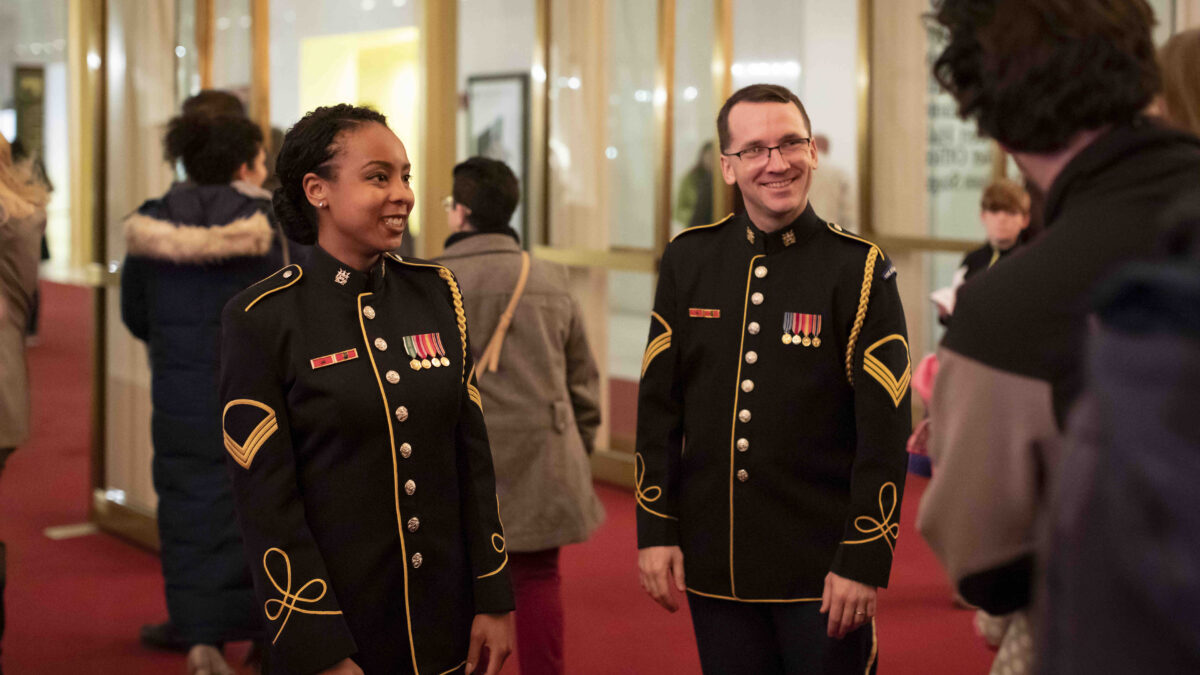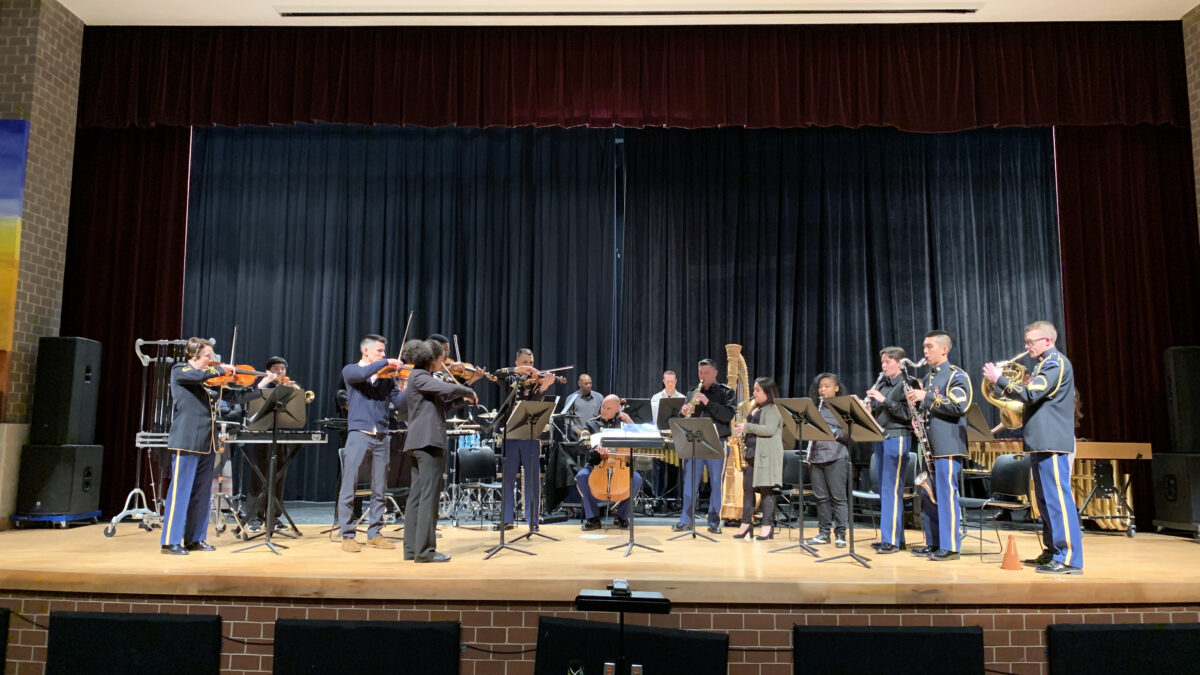 Pershing's Own Chamber Players
Pershing's Own Chamber Players present diverse, eclectic, and virtuosic small ensemble programming in a variety of performance venues.
The U.S. Army Band "Pershing's Own" is not only endowed with a number of world-class large ensembles, such as a concert band, string orchestra, chorus, jazz big band, and more, but is able to program in the space between with its robust chamber music series, deploying smaller ensembles with one player on a part performing challenging repertoire at the cutting edge. The Chamber Players have performed in various configurations at the Kennedy Center's Millennium Stage, the National Gallery of Art, and various venues around the
MD/VA/DC arts community.
In addition to presenting a wide array of chamber music performances to the public, beginning in 2022 we also began hosting a National Chamber Music Composition Competition. We look forward to building relationships with American composers of all walks, to championing their music, and to shining a light on the talent and innovation of our great nation.
LEADERSHIP:
Officer in Charge:
CPT Richard Viglucci
Non-Commissioned Officer in Charge:
SFC Doug O'Connor
Liaisons:
SFC Nicole Bouffard (Public Affairs)
SFC Justin Polyblank (Library)
SFC Sergey Prokofyev (Operations)