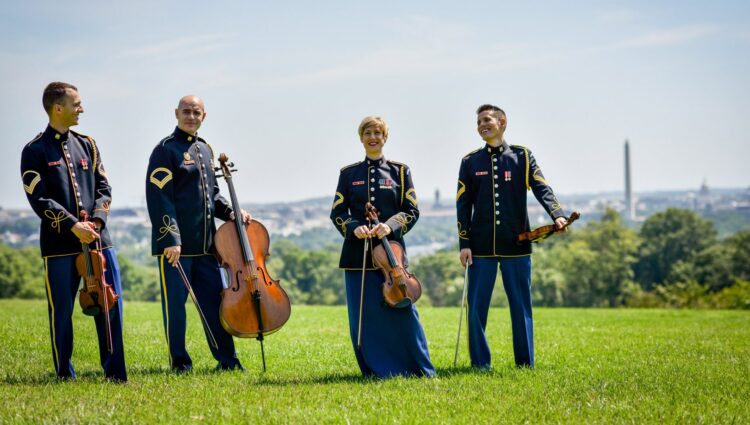 Chamber Music for Strings
The U.S. Army String Quartet
Enjoy one of Schubert's most magnificent chamber music works, famous for its emotional intensity, rich harmonies, and passionate melodies. The second half of the concert explores a more lighthearted mood, featuring rustic and lively folk music.
Sun / Aug 13 / 3 pm
Location
The Lyceum | Alexandria, VA
201 S Washington St, Alexandria, VA 22314
About this Venue
(May include COVID-19 information)
Program
Schubert's String Quartet No. 14 in D minor, "Death and the Maiden"
George Meyer's "Working on a Building"
 
Selections from Woodworks by the Danish String Quartet