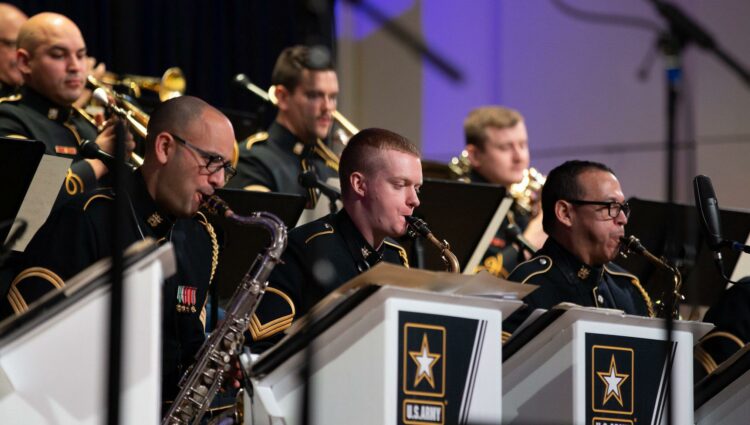 Celebrating the Music of Hilario Durán (9PM)
The U.S. Army Blues
We are pleased to celebrate Hispanic Heritage Month with Special Guest pianist, composer and arranger Hilario Duran. This will be an evening of excitement and joy as we honor the tremendous contributions of Cuban musicians to the jazz lexicon.
Mon / Sep 25 / 9 pm
This event requires Registration
This performance is free and open to the public, but registration or tickets are required.
Free Tickets
Location
Blues Alley | Washington, DC
1073 Wisconsin Ave NW, Washington, DC 20007
Extras
Hilario Durán Biography

Cuban Canadian Pianist, Composer, Arranger, Bandleader and Educator Hilario Durán is one of the world's most innovative Afro Cuban music & Latin Jazz creators. He began working as a professional musician in Cuba's Los Papa Cun-Cun Ensemble. In the '70s, Duran was Chucho Valdés' chosen successor in Cuba's most modern big band, 'Orquesta Cubana de Música Moderna'. Inspired by the Cuban directors of the golden age of Cuban music, such as Somavilla, Guzman, Bebo Valdes, and Juanito Marquez, in 2005, Duran formed his explosive Big Band Orchestra with Toronto's top Canadian and Cuban musicians. The album, "From The Heart," was nominated for a Grammy in 2007 and won a Contemporary Jazz Album of the Year Juno Award. With this Orchestra, Duran realizes a lifelong dream. His eighteen–piece Latin Jazz Big Band swings and bounces around the leader's rhythmically rich compositions and arrangements. The music performed by this Orchestra blends milieus and motifs of the classic Cuban musical form. The music has been influenced by most of the traditional forms of Cuban music and the most modern contemporary harmonies. Hilario Duran and his Latin Jazz Big Band boast Duran's rhythmically sophisticated compositions and sensual arrangements. Hilario Duran's extraordinary talents, influences, and passions combine to create a majestic, tradition-inspired tribute to Cuban Jazz Band Orchestras.